Welcome to d20play.com
I hope you enjoy your visit and come back again soon. If you want to get in touch, send me an email.

d20playChampions - Test your mettle against the longest odds. Come out victorious and add your name to the list of d20play Champions. See how you measure up to other adventure parties.

house rules - Download house rules and other useful resources including character sheet, quick reference sheet, complete index, and Jamis Buck's treasure generator.

world of toren - Download a gazetteer for home-brewed campaign world.

campaigns - Check out when the next gameday will be and how to sign up, view maps and characters, and read stories from various campaigns.

Game Times and Locations
Check out the campaigns page for information on when and where we play each campaign.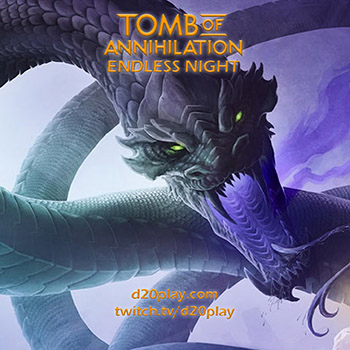 What's New!
2018-05-20 - Updated schedule of future games. schedule

2018-05-20 - Updated d20play How to Play instructions. house rules

2016-09-24 - Updated d20playChampions page rules. d20playChampions

2016-05-12 - Updated d20playChampions page with results of DDAL04-05 The Seer played on 2016-05-11. d20playChampions

2016-04-19 - Updated d20playChampions page with link to a recap of our last D&D Championship. d20playChampions

2015-12-29 - Updated Campaign Page with Twitch and Youtube Info. campaigns

2015-10-03 - Revised Form Fillable Character Sheets. house rules

2015-06-15 - Added Form Fillable Character Sheets, Spell Sheets, and Log Sheets. house rules

2015-03-30 - Revised Quick Reference Sheets. house rules

2015-03-30 - Revised Adventurers League Campaign Info. campaigns

2015-03-30 - Revised House Rules. house rules

2015-02-03 - Revised Spell Reference Sheets. house rules